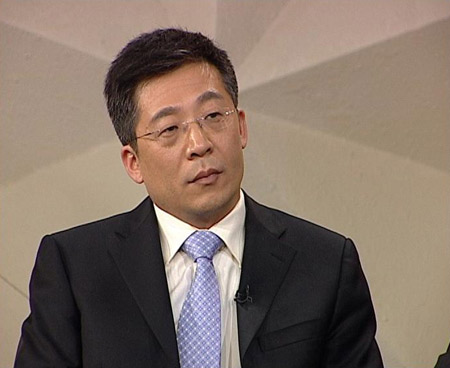 Most expats in China have likely run across Yang Rui while flipping through all one channels of English-language programming. The host of CCTV 9's desperately dry Dialogue, Yang has a disposition that is as unforgettable as it is annoying.
Dialogue has been likened to a Larry King Live-style talk show, whereby Yang interviews various guests about current events and politics. His banter generally takes on a "combative for the sake of combativeness" method – particularly when the guest has any view contrary to the PRC line.
So, it was particularly amusing to see Yang's (obviously unedited) Wikipedia article:


I stumbled across this while looking up Yang's page after China media maven Kaiser Kuo announced he'd be on Dialogue this weekend talking about the Human Flesh Search Engines. Even Yang's dry and condescending style can't ruin this interview – be sure to tune in.